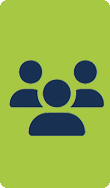 The GCP 2.0 Team is composed of a broad range of experts including scientists from leading universities, hardware and software engineers, medical staff, and entrepreneurs. To design and run such a project is an interdisciplinary feat of electronics, computing, data management, cryptography, psychology, and physics. As such, a competent team was assembled to collaborate on its design and ongoing research and maintenance.
Mike Atkinson
Mike Atkinson of Boulder Creek, California, the HeartMath Institute's Research Center laboratory manager, is responsible for key development and implementation aspects of the Global Coherence Monitoring System. He has extensive experience gathering, processing and performing statistical analysis of a wide range of psychophysiological data. Atkinson is co-holder of three patents related to physiological coherence monitoring used in organizational, educational and health care settings. Short-term and 24-hour HRV assessments he designed are used internationally by physicians, researchers and health organizations. Atkinson, co-author of several psychological surveys used to assess stress, emotions and organizational effectiveness, has played a key role in many laboratory and field research studies examining the effects of stress and emotions on bodily systems, including heart-brain interactions and cognitive performance. He has co-written many scientific papers published in numerous professional journals.
Read more...
Chris Cockrum
Chris K Cockrum of Odenton, Maryland, is a mathematician and embedded systems engineer with over 25 years experience developing commercial and government systems. Cockrum performs research and holds patents in behavioral authentication and cryptographic applications of error-correction coding algorithms. These skills led to the development of the TrueRNG series of random number generators in 2014 using the robust quantum random effects dominated by the Avalanche effect in semiconductor junctions and number-theoretic whitening algorithms. Cockrum subsequently researched and developed the initial prototype and production hardware and firmware for the GCP 2.0 project.
Read more...
Scott Davies
Scott Davies of Lancaster, Pennsylvania, is a consciousness researcher. His background of computer science and data analytics, where he has served as a computer scientist for both private and government firms, has enabled him to pursue deeper passions such as consciousness research. He has been conducting Random Number Generator (RNG) research in various capacities over the last four years. During this time, he has had the opportunity to collect and analyze RNG data for the 1 Field documentary team, healing practitioners, and is currently working with the team who conducts research for Dr. Joe Dispenza. Davies also holds a Level II certification with Dr. Konstantin Korotkov in Kirlian Photography technologies, where the focus is on analyzing changes in the human body field as well as detecting changes in the conditions of the surrounding environmental space during various healing and meditative practices. In addition, Davies is also working with other researchers with the objective of discovering correlations between these different consciousness detection techniques. His primary goal is to contribute to the shift of consciousness by empowering individuals with data-driven evidence to knowingly take command of their own lives and thus begin the transformation of society as a whole.
Read more...
Annette Deyhle, Ph.D.
Annette Deyhle of San Diego, California, is an internationally known geologist and marine geochemist. Deyhle, research coordinator for the HeartMath Institute, has worked at various research centers in Europe and the U.S. She did her doctoral work at the Geomarine Research Center, GEOMAR, in Kiel, Germany. Prior to joining the GCI research team in late 2008, she had been at the Scripps Institution of Oceanography at the University of California, San Diego for five years. Her research there focused on fluid-rock interactions and the chemistry behind earthquakes; plate tectonics; and volcanism. Deyhle's work was the subject of numerous talks and articles in scientific journals, including Geology, Earth and Planetary Science Letters, Chemical Geology and Marine Geology. Deyhle, a member of the American Geophysical Union and the European Geosciences Union, writes science commentaries for the GCI website.
Read more...
Ulf Holmberg, Ph.D.
Dr. Holmberg is an independent researcher. He holds a Ph.D in Economics and has in his research shown that the GCP data covaries with several social science variables. He has e.g., shown that the GCP data covaries with both global stock market returns and global internet search trends and is currently investigating how the GCP data can be put to practical use. Holmberg is currently employed as a senior analyst and functional lead in a Swedish commercial bank, he has a background in central banking and a history of being a member of several international expert groups. Through Sweden's foreign aid program, he has assisted several foreign central banks in tasks such as identifying national systemically important financial institutions. He works and lives in Stockholm, Sweden.
Read more...
Alex Gomez-Marin, Ph.D.
Dr. Gomez-Marin is a Spanish physicist turned neuroscientist. He holds a PhD in theoretical physics and a Masters in biophysics from the University of Barcelona. He was a postdoctoral investigator at the EMBL-CRG Centre for Genomic Regulation and a research fellow at the Champalimaud Center for the Unknown in Lisbon. His research spans from the origins of the arrow of time to the neurobiology of action-perception in flies, worms, mice, humans and robots. Since 2016 he is the head of the Behavior of Organisms Laboratory at the Instituto de Neurociencias in Alicante, where he is an Associate Professor of the Spanish Research Council. Combining high-resolution quantitative experiments, computational neuro-ethology and theoretical biology, his current research concentrates on the edges of human consciousness in the real world. In 2023 he was awarded the Linda G. O'Bryant Noetic Sciences Research Prize. Alex is also the director of the Pari Center in Italy.
Read more...
Rollin McCraty, Ph.D.
Rollin McCraty, Ph.D. of Boulder Creek, California, is one of the primary creators of the Global Coherence Initiative (GCI) and director of research for GCI and HeartMath Institute. He is project coordinator and the principle designer of GCI's scientific component, the Global Coherence Monitoring System and its international network of magnetic field sensor sites. A professor at Florida Atlantic University, McCraty heads up HMI and GCI researchers investigating the relationship between human and geomagnetic field environments and the interconnectedness of and communication among all living things. They are studying how these fields act as central synchronizing signals within the body, carry emotional information and serve as key mediators of energetic interactions between people and living systems. McCraty holds numerous memberships, including with the American Autonomic Society, Pavlovian Society, National Association for Psychological Science, Association for Applied Psychophysiology and Biofeedback and Society for Scientific Exploration. He has written scientific articles for many professional journals, given interviews for feature articles and television segments and appeared in numerous documentary films.
Read more...
Roger Nelson, Ph.D.
Dr. Nelson of Princeton, New Jersey, is founder and director of the Global Consciousness Project and was the longtime coordinator of research at the Princeton Engineering Anomalies Research (PEAR) laboratory at Princeton University. Nelson's interests span psychology, physics, philosophy and the arts and have led to collaborative efforts in developing technologies to study consciousness and intention. In the early 1990s, he began using random event generator technology in the field to register correlations of data with special states of group consciousness, leading him to found the Global Consciousness Project, which maintains a series of data collection sites worldwide that monitor for indications of a global consciousness response to major world events. Nelson is a member of the Esalen Institute Center for Theory and Research, the Alternative Therapies in Health and Medicine advisory board and the Society for Scientific Exploration Council.
Read more...
Nachum Plonka
Nachum Plonka, Ph.D., is the Principal Data Scientist at the HeartMath Institute. His primary focus is the Global Consciousness Project 2.0, a global network of Random Number Generators designed to document and display any subtle but direct effects of our collective consciousness reacting to global events. He received his Ph.D. in Computational Physics from Stanford University studying complex interactions in quantum materials and publishing in Nature and other high-profile journals. He then worked as a Senior Data Scientist at Quantifind Inc. to track the effects of global attention and sentiment on brands and businesses. Nachum brings his in-depth knowledge of science and compassion to all of the research and data at HeartMath. For more than 10 years, he has incorporated daily meditation and consciousness practices into his personal life.
Read more...
Dean Radin, Ph.D.
Dr. Radin is Chief Scientist at the Institute of Noetic Sciences in Novato, California. After an early career as a concert violinist detoured into science, for a decade Radin conducted telecommunications R&D at AT&T Bell Laboratories and GTE Laboratories, then for over 20 years he conducted consciousness research at Princeton University, University of Edinburgh, University of Nevada, and Silicon Valley think tanks, including SRI International, where he investigated psychic phenomena for the U.S. government. Radin has written four popular nonfiction books, including the bestselling The Conscious Universe and Real Magic, and authored or co-authored over 140 articles in many peer-reviewed journals. He's appeared on Oprah, Larry King Live, the BBC's Nature, and dozens of other television programs. He has given over 700 interviews and talks, including at Harvard, Stanford, Cambridge, and Princeton universities, Google, Merck, the US Navy, the US Army, the US National Academy of Sciences, Australian and Malaysian government organizations, and the US Defense Department's Defense Advanced Research Projects Agency. In 2010 he was the Indian Government's National Visiting Professor for the discipline of philosophical research, and in 2022 he was awarded an honorary DSc from the Swami Vivekananda University, also in India.
Read more...
Avanti Shrikumar, Ph.D.
Avanti Shrikumar was a Ram and Vijay Shriram Postdoctoral Fellow at the Stanford Data Science Institute and is currently at the University of Sydney. She has a passionate interest in parapsychology and volunteers her time to develop novel statistical analyses and evidence-based explanations of GCP data. Avanti holds a PhD in Computer Science from Stanford and a B.S. in Computer Science and Molecular Biology from the Massachusetts Institute of Technology. Some of her work, written for a lay audience, can be read here: https://avshrikumar.medium.com/the-global-princeton-experiment-that-found-trillion-to-1-odds-that-a-collective-consciousness-e94c911f79f8
Read more...
Claudia Welss
Claudia Welss is the GCP2.0 Lead Citizen Scientist and Board Chair/Interim CEO of the Institute of Noetic Sciences (IONS), founded by Apollo 14 astronaut Edgar Mitchell. She's Board Vice-Chair of Space for Humanity("To Space, For Earth"), co-creator of HMI's Global Coherence Initiative, and founding chair of Invest in Yourself (IY) at NEXUS Global, sharing practical consciousness research with social impact innovators. She's a contributing author to the Gold Nautilus award-winning Evolutionary Leaders anthology, Our Moment of Choice (Simon & Schuster). Previously, Claudia helped pioneer the "collaboratory" concept with NextNow.org, once described by the director of MIT's Center for Collective Intelligence as an example of "a new kind of collective intelligence," and helped pioneer social responsibility and sustainability curriculum with corporations as a director at University of California Berkeley's Haas School of Business.
Read more...
about.team