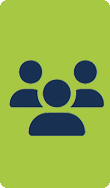 Privacy Policy
GCP 2.0 and HeartMath® Institute Privacy Policy Statement
We agree to notify you of:
1. What personally identifiable information of yours or third party personally identifiable information is collected from you through the website.
2. The organization collecting the information
3. How the information is used
4. With whom the information may be shared
5. What choices are available to you regarding collection, use and distribution of the information.
6. The kind of security procedures that are in place to protect the loss, misuse or alteration of information under the HeartMath Institute's control.
7. How you can correct any inaccuracies in the information.
If you feel that this company is not abiding by its posted privacy policy, you should first contact Brian Kabaker, CFO, by phone at (800) 711-6221 / 831-338-8500 or e-mail at [email protected].
Information Collection and Use
Account registration linked to a user name may be used for research and support purposes and for displaying general device location on maps or other graphics. Specific address information will not be disclosed.
Registration
In order to save historical data for user and provider review, users must register using their e-mail address and password.
Links to Third-Party Websites
This website does not contain links to third-party websites.
Mailing Lists
We do not add users to any mailing lists unless a user specifically chooses to receive updates.
Security
This website takes every precaution to protect our users' information. When you submit sensitive information via the website, your information is protected both on-line and off-line. Information is encrypted and is protected with the best encryption software in the industry – SSL.
If you have any questions about the security at our website, you can send an e-mail to [email protected].
Correcting/Updating Personal Information
Registered users may update their profile at any time after logging in.
Questions
For questions about this privacy statement, the practices of this website or any dealings with HeartMath Institute, contact:
Brian Kabaker
CFO
Telephone: (800) 711-6221
Telephone: (831) 338-8500
E-mail: [email protected]
Or mail to:
HeartMath Institute
Attn: Brian Kabaker
14700 West Park Avenue
Boulder Creek, California 95006
Terms of Service
Welcome to the GCP 2.0 Project!
These "Terms of Service" govern your use of the GCP 2.0 Project (the GCP 2.0 Project and Dashboard) and provide information about this Service, outlined below. When you create a GCP 2.0 Project account or use this website, you agree to these terms.
The GCP 2.0 Project is provided to you by the HeartMath® Institute. The right to use the Web Site, gcp2.net, is personal to you and is not transferable to any other person or entity. These Terms of Service therefore constitute an agreement between you and the HeartMath Institute.
Copyrights and Trademarks
1. All materials contained on the Web Site are Copyright 2023 HeartMath Institute. All rights reserved.
2. No person is authorized to use, copy or distribute any portion of the Web Site including related graphics.
3. HeartMath Institute / HeartMath and other trademarks and/or service marks (including logos and designs) found on the Web Site are trademarks/service marks that identify HeartMath Institute and the goods and/or services provided by HeartMath Institute. Such marks may not be used under any circumstances without the prior written authorization of HeartMath Institute (more details are available under Information Collection and Use in our Privacy Policy.)
No Representations or Warranties; Limitations on Liability
The information and materials on the Web Site could include technical inaccuracies or typographical errors. Changes are periodically made to the information contained herein. HeartMath Institute MAKES NO REPRESENTATIONS OR WARRANTIES WITH RESPECT TO ANY INFORMATION, MATERIALS OR GRAPHICS ON THE WEB SITE, ALL OF WHICH IS PROVIDED ON A STRICTLY "AS IS" BASIS, WITHOUT WARRANTY OF ANY KIND AND HEREBY EXPRESSLY DISCLAIMS ALL WARRANTIES WITH REGARD TO ANY INFORMATION, MATERIALS OR GRAPHICS ON THE WEB SITE, INCLUDING ALL IMPLIED WARRANTIES OF MERCHANTABILITY, FITNESS FOR A PARTICULAR PURPOSE AND NON-INFRINGEMENT. UNDER NO CIRCUMSTANCES SHALL THE SITE OWNER OR PUBLISHER BE LIABLE UNDER ANY THEORY OF RECOVERY, AT LAW OR IN EQUITY, FOR ANY DAMAGES, INCLUDING WITHOUT LIMITATION, SPECIAL, DIRECT, INCIDENTAL, CONSEQUENTIAL OR PUNITIVE DAMAGES (INCLUDING, BUT NOT LIMITED TO LOSS OF USE OR LOST PROFITS), ARISING OUT OF OR IN ANY MANNER CONNECTED WITH THE USE OF INFORMATION OR SERVICES, OR THE FAILURE TO PROVIDE INFORMATION OR SERVICES, FROM THE WEB SITE.
Legal Disclaimer
The contents of the Site, such as text, graphics, images, information and other material contained on the Site (Content) are for informational purposes only.
Changes to These Terms of Service
HeartMath Institute reserves the right to change these Terms of Service at any time by posting new Terms of Service at this location. You can send e-mail to HeartMath Institute with any questions relating to these Terms of Service at [email protected].